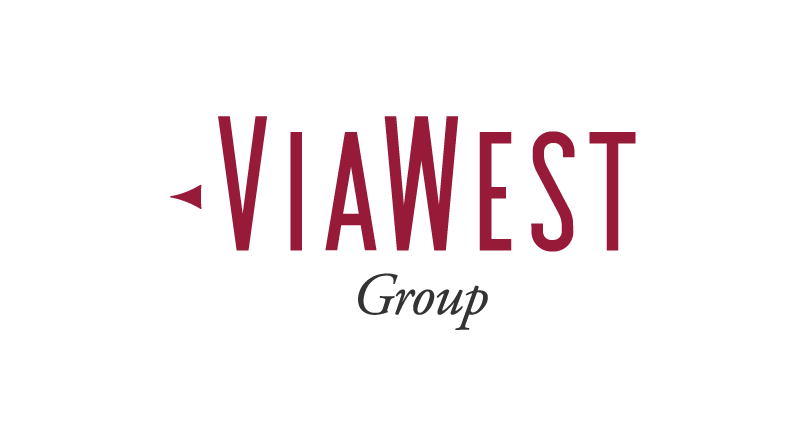 Maximizing the VALUE of Real Estate Opportunities
Summary of Duties:
This role will provide critical administrative support to the Development Team through a variety of tasks focused on keeping track of due dates, ordering proposals, working with vendors to complete documentation, provide consistency and ongoing communication between vendors and the Team to ensure completion of successful ground up commercial projects throughout the Southwest.
This role is a full-time, in-office position located at our Corporate Headquarters in Phoenix, Arizona.
The Organization:
ViaWest Group is a Phoenix, Arizona based vertically-integrated real estate firm focused on commercial real estate investments, development, and management. The company has been involved in over $1BN of assets since inception in December 2003. The currently portfolio of owned, managed, and development assets exceeds 11MM square feet of office, industrial, and mixed-use properties with over 450 tenants.
DUE DILIGENCE RESPONSIBILITIES:
Request proposals for development related due diligence reports, including but not limited to environmental, soils and property condition reports
Obtain management approval and signature on proposals; coordinate full execution with vendors
Ordering zoning confirmation letters, certificates and/or PZR reports for all projects
Proactively request utility will serve letters (gas, electric, water, sewer and phone/internet)
Track all due diligence item due dates and follow up with vendors as needed to obtain final reports and invoices
Distribute due diligence items for internal review and ensure all reports are consistently saved to SharePoint with proper naming convention/locations
MANAGE DOCUMENT FLOWS:
Track & coordinate getting all A&E vendor proposals signed and saved to SharePoint
Track & coordinate getting GC contracts executed and saved to SharePoint
Point person for any project invoices from either A&E vendors and related Dev consultants
Request COIs, W-9s and ACH instructions when applicable from any new vendors (including GCs) and submit to get them set up in the appropriate accounting systems
Ensure all pencil copy Pay Applications and final Pay Applications with backup are saved consistently to the SharePoint with proper naming conventions
Ongoing coordination, tracking and communication of key dates relative to submittals, review comment expectation, approvals and permits
Ensure signed applications for various submittals and permits are posted to SharePoint
If neighborhood meeting/coordination is needed relative to a rezone or DR approval, handle the associated paperwork/mailings as may be required
Coordinate any necessary performance/surety bonds for projects and set 1-year follow ups to track expiration of warranty bonds so we can close out projects in a timely manner
Obtain ownership signatures for any project easements, scan, save to SharePoint and ensure delivery of originals to the appropriate parties
Obtain, tracking and coordinate obtaining Materials Testing/Special Inspections proposals
Receive and save down any materials testing/special inspections test results to SharePoint
Obtain and save copies of weekly OAC/construction meetings (and backup) to SharePoint
Work with GC (& their subcontractor) to ensure new drywells are registered to the appropriate property entity
Work with GC to ensure we have a complete Close-Out Binder at the end of each project
Prior to 1-year warranty expiration, reach out to GC and coordinate a 1-year final punchwalk with the Development Manager and Asset Manager
GENERAL ADMINISTRATION:
Responsible for tracking all projects/tasks in Asana (task tracking software)
Take detailed notes for distribution of key tasks and take aways from internal weekly meetings
Ensure access to development projects is well documented for the team with lockbox locations and combinations prior to project construction
Create and maintain documents and access for any single-purpose FTP sites with development JV Partners or consultants
At the appropriate time, ensure new utility accounts are set up in the right entity name and notify IT Admin to set up the accounting email address for property/buildings
If desired for specific projects, obtain proposal and schedule drone flights for key construction milestones, weekly, monthly or for one-time purposes, as applicable
Ensure any drone flights or other major marketing materials are saved to SharePoint
Maintain and update data tracking for building specs, SF under development, marketing brochures & site plans, etc.
Other potential filing and administrative tasks related to development projects
EDUCATION & EXPERIENCE:
Bachelor's degree is preferred, but not required
2+ years' work experience – commercial development experience a plus
Competent using Microsoft Office 365 (Word, Outlook, Excel), and Adobe Acrobat (pdf editing)
Extremely organized, detail oriented, ability to multi-task
Team player – ability to work and collaborate with multiple teammates/managers
Candidates will also have the following personal attributes and characteristics:
A passion for administrative support
An attitude that embraces integrity, honesty and personal responsibility
Excellent verbal/written communication skills
Organized and detail oriented but able to see the "big picture"
The aptitude to manage multiple tasks and to negotiate competing priorities
COMPENSATION:
Salary for this position will be commensurate with qualifications and experience. The company also offers an excellent benefits package including health insurance, paid vacation/sick leave/holidays, and 401k retirement plan.
Think you might be a great fit for our team? Here's what's next!
Please email your cover letter and resume to akarlsson@viawestgroup.com.
https://viawestgroup.com/wp-content/uploads/2020/02/via-west-group-2019-1.png
612
792
Alesha Karlsson
https://viawestgroup.com/wp-content/uploads/2019/01/VW_New_Logo.png
Alesha Karlsson
2022-03-04 20:07:11
2022-03-04 20:08:28
Commercial Development Admin Assistant